Diversifying Workforce Development:
Encouraging & Retaining Women in Manufacturing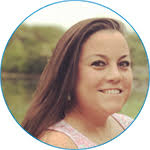 10:15 AM - 11:00 AM EDT

Suzanne Tracey-Ward, Marketing Manager of The Knotts Company
Manufacturers of all types are welcoming individuals from every job function – from production to the C-Suite. How do we work toward a world in which a diverse and inclusive manufacturing sector offers equitable opportunities and rewarding careers for all women.
Building a culture of inclusion that acknowledges and respects our differences while fostering a genuinely welcoming community where everyone can feel that they belong is important to retaining women in manufacturing.
Women are looking for a safe and respectful environment for people of all genders and gender identities; all races and ethnicities; all cultures and religions; all backgrounds and socioeconomic statuses; all sexual orientations; all ages; and all abilities.